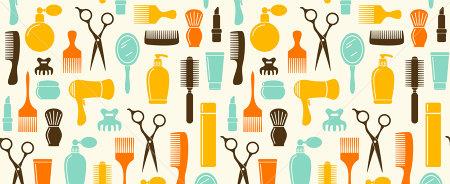 Fuzion Studios Salon and Spa
At Fuzion Studios we believe; you are who you hang around with, so surround yourself with great people. When at Fuzion take a look around at the people who lend their expertise, creativity, and dedication to their work letting you know you are hanging with the best. You'd be hard pressed to find a group more passionate about the professional beauty industry than we are. The best thing about passion, it is infectious. Our enthusiasm is the fabric of our culture-it's simply the juice that moves us forward every day. You'd be crazy not to want our team making you look beautiful. Most importantly at Fuzion it is not just a business, but a family. Come be a part of our awesome family.
Fuzion Studios Salon and Spa
Gail

Hairstylist

Nicole

Hairdresser

Corrie

Licensed Cosmotologist

Renee

Hairstylist

Allie S.

Hairstylist

Jessica

Hairstylist

Brooke

Hairstylist

I always wanted to do hair since I was a little girl playing with manequin heads in my grandma's shop. She taught me how to braid and curl. I went to beauty school right after high school and have enjoyed making people look and feel great ever since!

Rachel

Licensed Cosmotologist

I have been passionate about the beauty industry since I was a little girl. I am a graduate of Tricoci University of Beauty Culture. Not only so I have a cosmetology license, but also but license to be a cosmetology teacher. Making people feel beautiful and good about themselves lets me know I did my job! I always look forward to meeting new clients and growing close to them. To continue to provide up to date services I enjoy taking classes to continue my education.

Ashlee Werntz

Hair Stylist

Rustin Breeze

Stylist

Laura Schermerhorn

Cosmetologist

Allison Wares

Cosmetologist

gina maschke

Lena

Kris

Nail Tech

Kayla

Esthetician

Graduated from Tricoci University of Beauty Culture 2010 Esthetics program.
Fuzion Studios Salon and Spa
Fuzion Studios Salon and Spa
Fuzion Studios Salon and Spa
5643 E State St #3, Rockford
8154849624
Tuesday

Wednesday

Thursday

Friday

Saturday

9:00am - 9:00pm

9:00am - 9:00pm

9:00am - 9:00pm

9:00am - 7:00pm

9:00am - 5:00pm